Join the Designer Membership
to get the tools, training, advice, and support to make massive progress in your fashion business.
$54 per MONTH or $145 per QUARTER
Cancel Anytime
Join Quarterly and get 2 free bonus gifts
150 Done-for-You Instagram Captions
23 Instagram Templates for Promoting Your Brand
Join Now
Here's What You Get When You Join...
ACCESS TO BUSINESS TOOLS, TEMPLATES AND MASTERCLASSES
A STEP-BY-STEP BLUEPRINT FOR
BUSINESS GROWTH
ONGOING ACCOUNTABILITY, SUPPORT
AND FEEDBACK
Launching a Fashion Business has always been difficult. But it's even more so right now.
THE UNCERTAINTY YOU'RE FEELING IS SCARY
You're wondering…
Should I even launch this business anymore?
Will people care about this fashion brand right now?
Is it worth it?
I HEAR YOU.
YOU'RE NOT ALONE.
IT IS POSSIBLE.
HERE'S THE THING…
You made a commitment to yourself to follow your dreams and go after your goals.
That commitment is just as important as it ever was.
And it's just as possible, too.
Your dreams and goals don't need to change.
It's how you reach them that needs to be adjusted.
Think about it this way: you're not going out to socialize, your calendar is not booked solid.
You have the time for this right now. You have the space for this right now.
Apply that time and space to going after your dreams.
IT'S TIME TO GO FROM "SHOULD I?" TO "I WILL!"
From worried, overwhelmed, confused, and alone to determined, focused, confident, and supported.
From having an idea in your head to a product in your hand.
The Designer Membership is the virtual community that helps independent fashion startups to learn what you don't yet know, implement what you have learned, make progress with your idea, and reach your dream of being a business owner by giving you access to the tools, resources, and people to support and guide you to launch.
Take a Look Inside The Designer Membership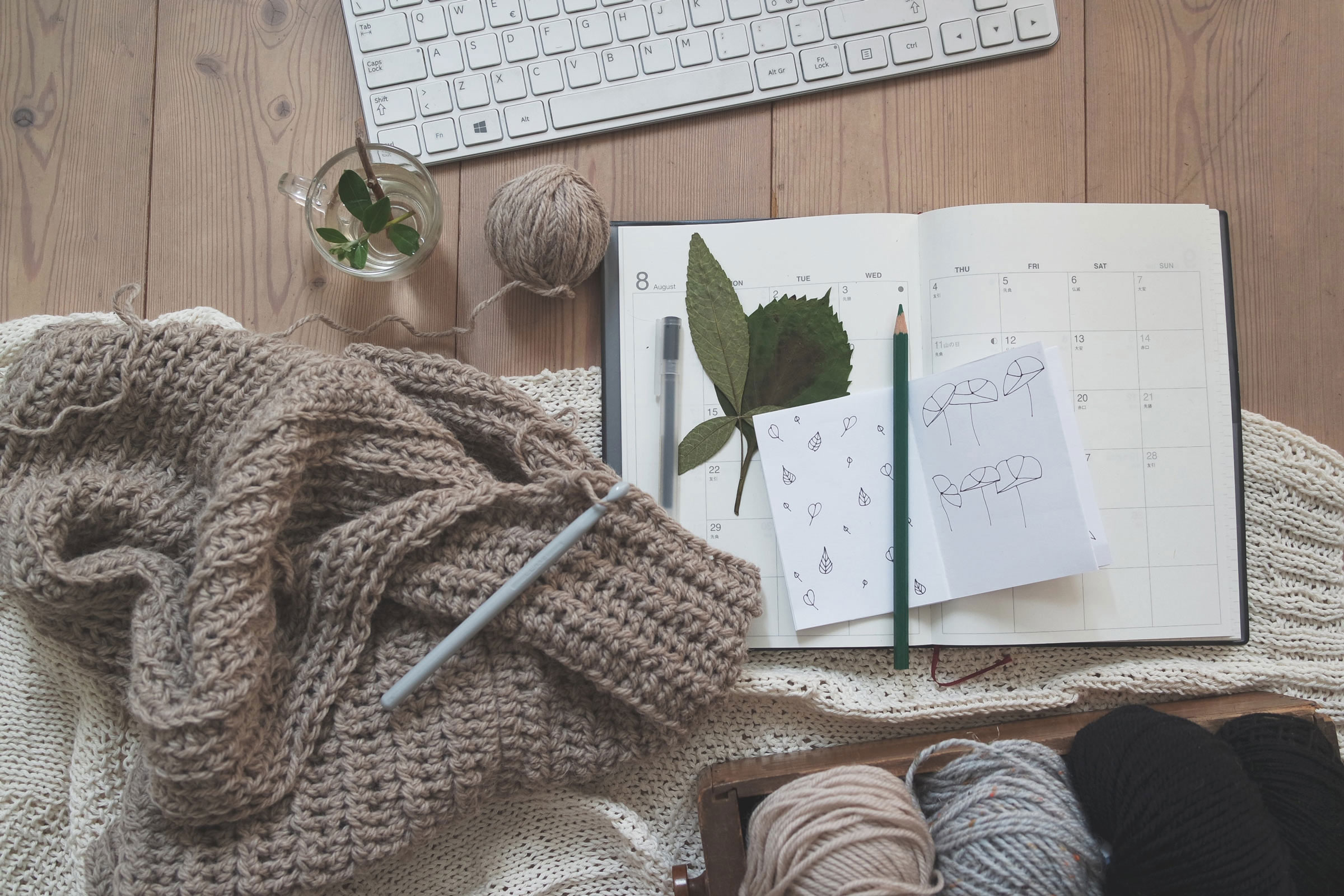 The Designer Membership
Will Help You To...
Get organized, create a launch plan, and take measurable action for launching your business.
Grow your pre-launch email list, build an audience of future customers, and get your product produced.
Learn new skills and what it takes to be a fashion business owner.
Tap into the knowledge and experience from a collective of fellow fashion business owners.
Join the Designer Membership Now
$54 per MONTH or $145 per QUARTER
Cancel Anytime
Join Quarterly and get 2 free bonus gifts
150 Done-for-You Instagram Captions
23 Instagram Templates for Promoting Your Brand
Join Now
Business Resources You Get With The Designer Membership
Step By Step

Trainings

Tools

Blueprint

You Also Get
What Members Say
"I find that doing this alone is often the hardest part. Aside from the amazing info, the friendships and assistance from this group is invaluable."

Janet Hamilton, Founder of Farrier Leather

"What we have here is a gem of a group! I have developed great relationships with other members who are selfless and kind and whom I admire."

Miriam Grunhaus, Founder of Mikah Fashion

"I've been a member for over a year and the community is so helpful, and supportive, and the knowledge and content Nicole shares with the group has helped me more than I can express!"

Julia Ahrens, Founder of Miakoda

"Such a wonderful community of people and resources – the best money I've put forward for my business by far ❤️."

Katie Martello, Founder of Breakfast Swim

"I've been a member of StUF for a year and love having a place where I can learn and feel connected to other designers with similar struggles. Joining the community has been one of the best things I have done."

Katie Deming, Founder of Make Merry

"I've been a member for going on two years now and the resources are invaluable. From one crazy busy fashion entrepreneur to another, you can spend hours googling or you can spend $39 a month on yourself and SPARE YOURSELF THE TIME that can definitely be used better elsewhere. This group has been huge for helping me move forward and learn from others more experienced than I am. Highly recommend."

Jacoba Behnke, founder of Jacoba Jane

"I've been a member of this community for a couple of years and I really wish I had joined the community when I was still developing my line because it would've saved me so much time, energy and $$. In addition to thoughtfully put together business resources and collections, the designers in this community themselves are its very best asset. I have gained so much knowledge from simply watching what others have done to leverage their businesses as well as talking to several designers. STUF has given me the tools to really understand what it takes to start a business."

Eliana Ghantous, Founder of Modjewel

"Joining startup fashion has been one of the best decisions I made for my business. I meet great folks who are always there to help. It's not like other communities where the leader is literally a stranger to the members and the members are not willing to help each other. Here I feel heard and less alone. Thank you Nicole for the love you put into your work. ❤️"

Mardiyath Chitou, Emerging Apparel Designer

"I have been with StartUp FASHION for 2 years and, I can honestly say it's been worth every penny. It's rare to get both great resources and a great community of designers in one place❣️"

Tonya Powell, Founder of Pareure

"I finally joined and and binged the members website. I'm shocked at how much detail has been put into every workshop, video, etc. I feel excited now, and not lost."

Lindsey Stripling, Emerging Handbag Designer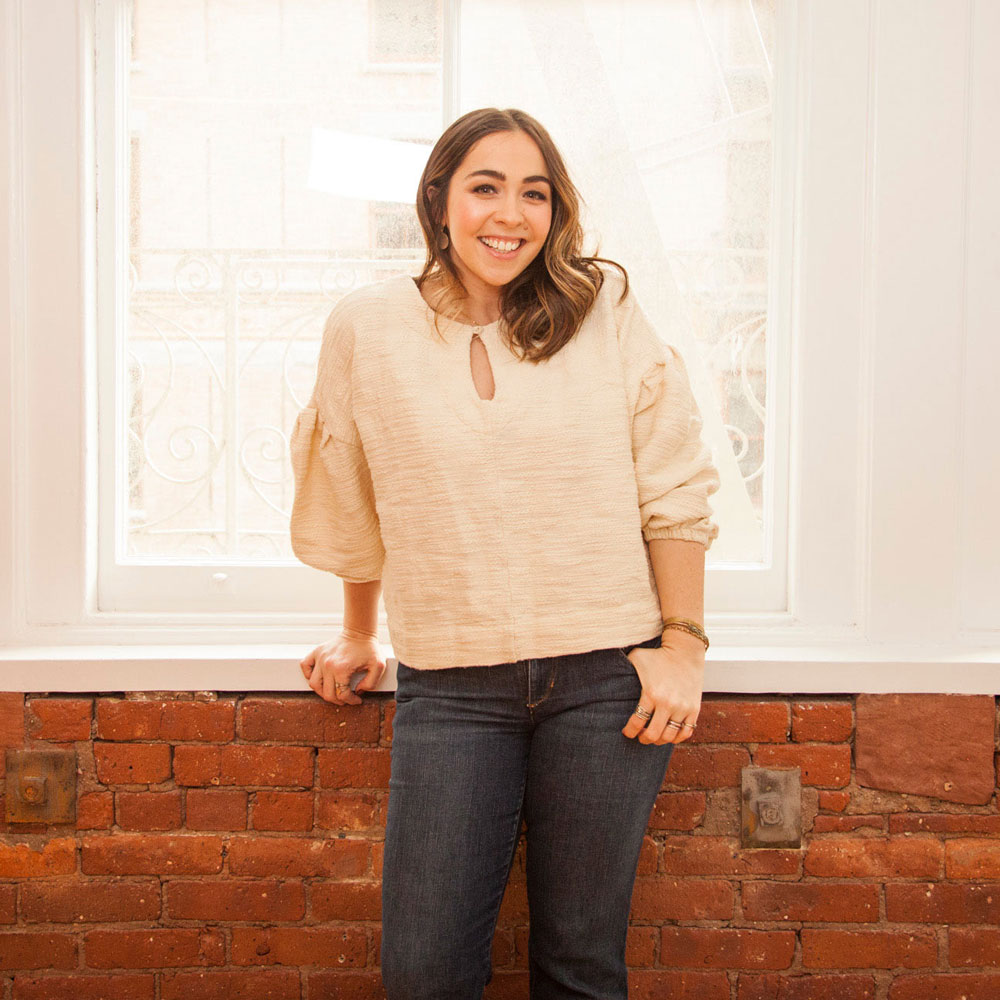 Dear Designer,
Hi, I'm Nicole, the founder of StartUp FASHION and I've spent years guiding and encouraging independent fashion designers to take action, get confident, and reach their entrepreneurial goals.
I have built a multiple six figure business without going to business school, have helped thousands of fashion brands find growth in their businesses. I travel to at least three new countries every year, have lived abroad, and have built businesses based on the belief that I have full control over how I use my time on this earth. I want to help you do the same thing.
My goal with StartUp FASHION is to light a fire under your butt. It's to help you stop questioning if/when/how you can do this, and give you all the tools you need to actually make progress.
It's a community of fashion entrepreneurs who look fear in the face, understand the challenges ahead, and do it anyway!
Do it anyway, designers. Your life is your own to create.
Lots of love and encouragement,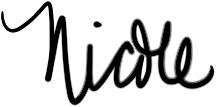 Join the
Designer Membership Now
$54 per MONTH or $145 per QUARTER
Cancel Anytime
Join Quarterly and get 2 free bonus gifts
150 Done-for-You Instagram Captions
23 Instagram Templates for Promoting Your Brand
Join Now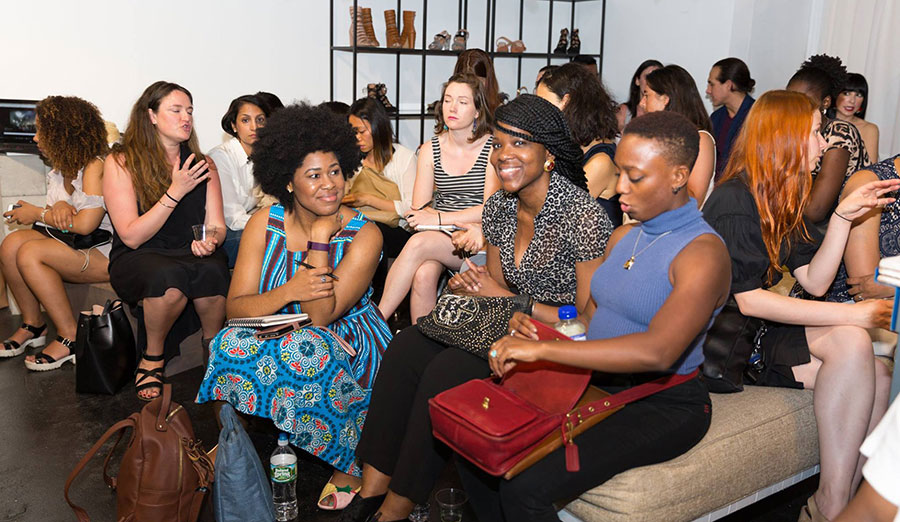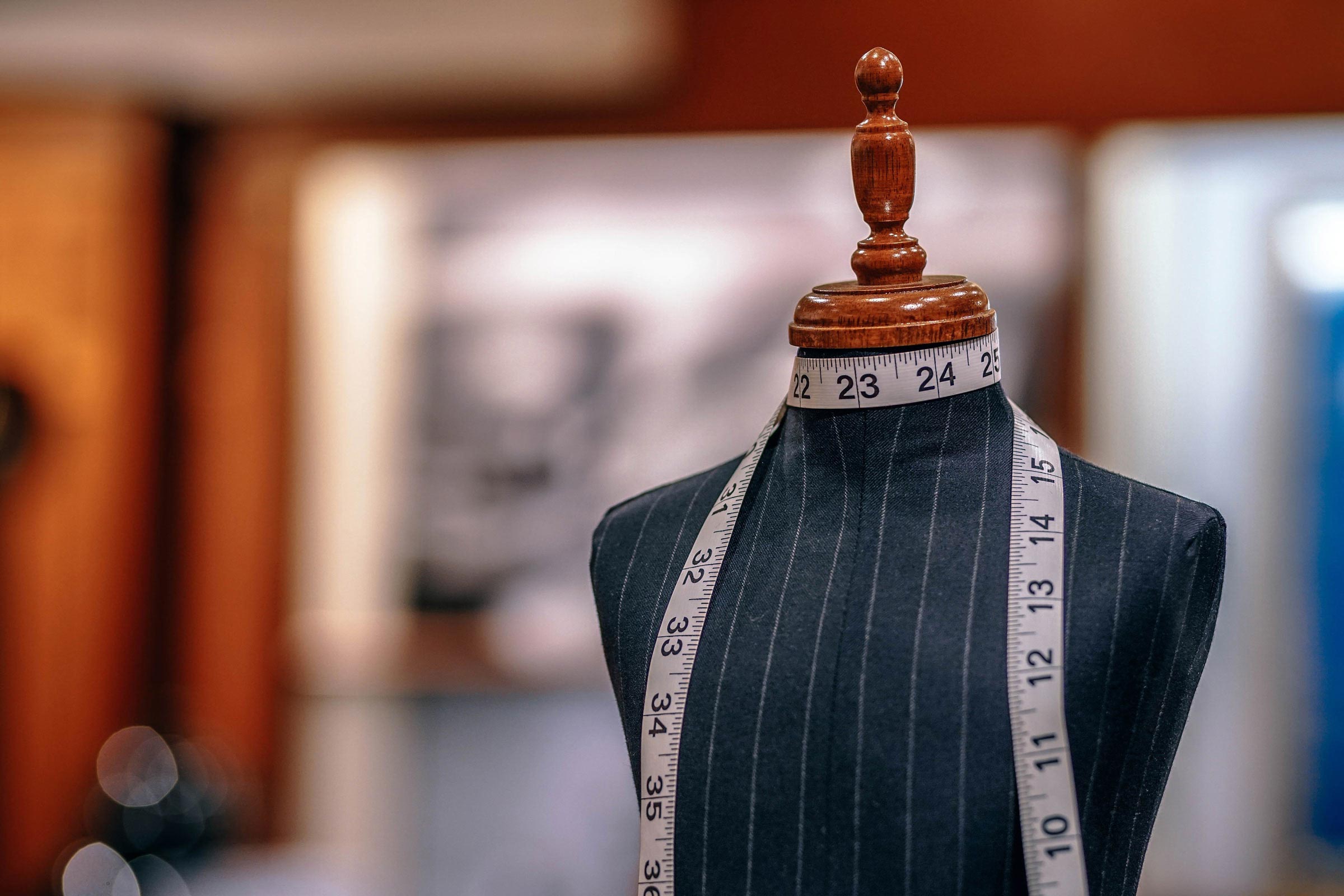 Is Membership Right For You?
You may be wondering if The Designer Membership is a good fit for you and your business. Here are some points to help you know, either way.
Who is the Designer Membership For?
Independent designers in the early stage of business who are taking on the majority of what it takes to run a business themselves.

Designers who are action-takers, ready to commit the time and put in the work to have the business they want.

Designers who are challenging the traditional approach to fashion business. Those of you who are learning what the rules are so that you can break them and build something your way.

Designers who are anti-racist and share our belief that everyone deserves the opportunity to chase their dreams and reach their goals.
Who is the Designer Membership Not For?
Brands with a lot of investment capital to hire out for all their needs and therefore don't want or need to learn the ins and outs of marketing, production, sales, and operations.

Services providers within the fashion space. We love you, but our membership is a safe, pitch-free space specifically for designers and brands owners.

Brands that are dedicated to holding onto traditions and "musts". If you feel as though the only way to grow a fashion business is to find investors, put on runway shows, and get into major department stores, our "break the rules" approach might not be right for you.

Designers who are accepting of racism, sexism, ageism, able-ism, homophobia, or bullying. We have zero tolerance for that.
Real Designers, Real Success
Imagine a life where you are a confident, financially successful business owner.
You turn your dreams into accomplished goals.
This could be your life. You can do this. And we will help you.
Join the Designer Membership Now
$54 per MONTH or $145 per QUARTER
Cancel Anytime
Join Quarterly and get 2 free bonus gifts
150 Done-for-You Instagram Captions
23 Instagram Templates for Promoting Your Brand
Join Now
Membership FAQ
What kind of designers is The Designer Membership for?

All kinds! Our members design; womenswear, menswear, shoes, handbags, scarves, belts, lingerie, eveningwear, kidswear, even hats!

What stage of business do you need to be in?

We have members who are in the idea stage (meaning they've got nothin' but an idea) and in the growth stage which means they have developed a product and are working hard to get it out into the world.

Is membership only for US based designers?

Nope! We have members on every continent except Antarctica!

Are all of the tools and courses available right away?

Yep! This is not drip-fed content. You get immediate access to all that we've promised.

How much does it cost to join?

You have two options: $54/month or $145/quarter (which saves you some cash).

What is the cancellation policy all about?

You can cancel your membership at any time from directly inside your dashboard.

If there's anything that is not clear or any additional questions that we can answer, email us at info@startupfashion.com and we'll be sure to help you.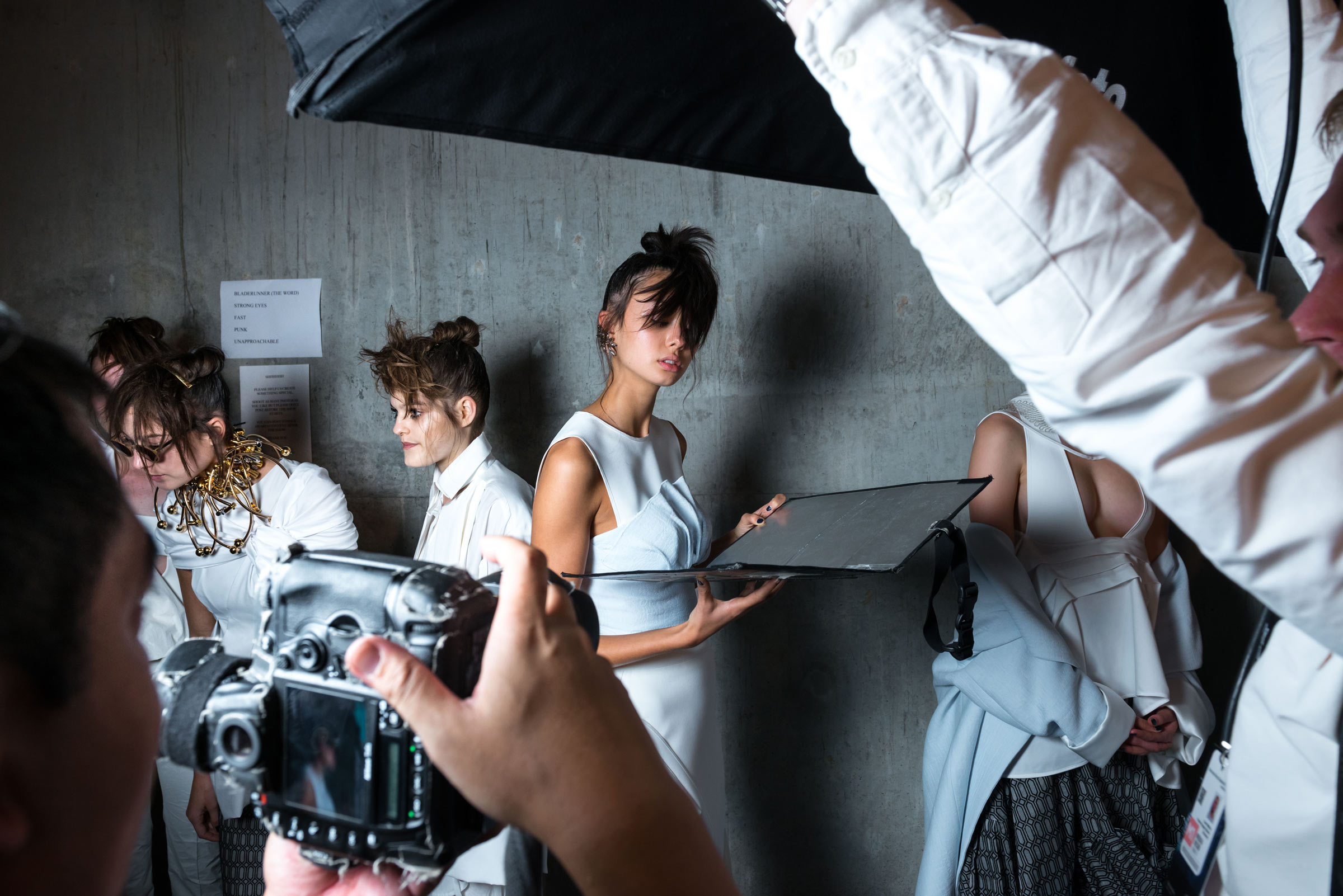 It's Decision Time.
Hey, it's me again. I wanted to say one last thing.
When you know the questions to ask and the steps to take, you are no longer just dreaming, you're doing. And that's a powerful combination.
Let me help you become a dream-chasing, goal-getting, driven, determined bad-ass who transforms a wish into a reality and build a life you really want to live.